Get Your Challenge Coin Quote, and a 10% Discount when you order!
Congrats! We're giving you a one time discount of 10% OFF your order of Challenge Coins! No coupon needed. Get your FREE quote, simply by completing and submitting the form below.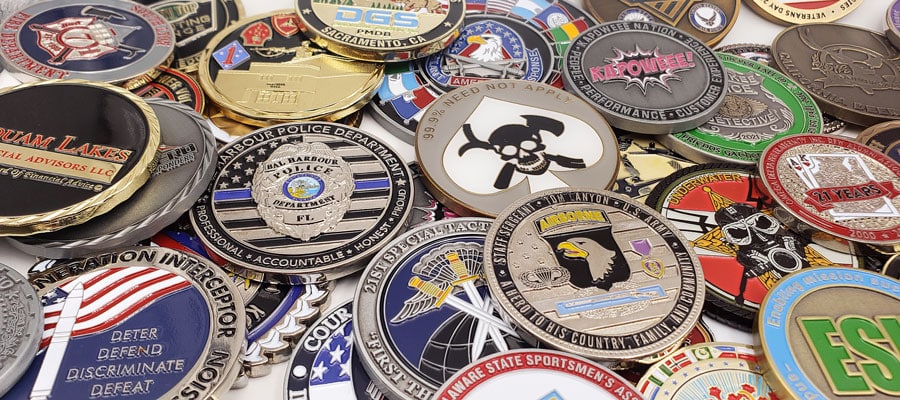 What You Get With Every Coin Order.
Free Artwork & Revisions
Free LIVE Customer Service (USA)
Free Priority Air Shipping
Free PMS Color Matching
Free Mold Creation (300pcs+)
100% Quality Guarantee
100% Satisfaction Guarantee
100% Price Match Guarantee
Additional Options
Clear Coat Epoxy – $ 0.30 Per Side
Antiquity – $ 0.40 For Two Sides
Sequential Numbering – $ 0.35
Duo Tone Metal – $ 0.90 Per Side
Glitter – $ 0.12
3D Mold – Quote Upon Request
Glow In The Dark – $ 0.20
Cut Outs – $ 50.00 Each
Velvet Bag – $ 0.60 Each
Acrylic Coin Capsule – $ 1.00 Each
Need More Assistance?
If for any reason you need additional help, please give us the pleasure by calling us now on our TOLL FREE line, or by simply submitting a Free Quote request. We look forward to designing and making challenge coins for you. 
Contact Information
If you would like to contact us please use the information below and we will be happy to help you.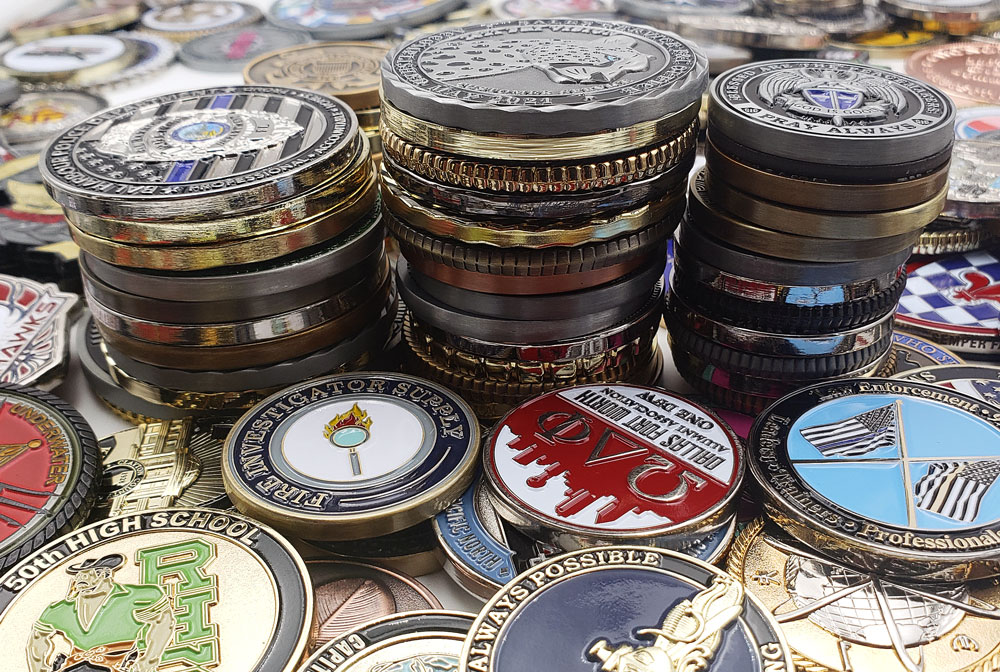 "The patches arrived last night. They are perfect! Thank you so much for all your assistance and advice. I know our members will be very pleased with the result."
"Thank you! Patches came yesterday, just as promised! They are so cute! Great job! You guys are wonderful! Thank you and happy holidays!"
"I got both the patches today, and I am super pleased!! The whole experience was positive, you gave a great product, with insanely superb customer service, and all with super fast shipping, I'll definitely be ordering more patches very soon, such a pleasure to find an online service where everything exceeds expectations, you will be hearing from me in the near future on the other projects I have in mind."
We average a response time of only a few minutes, and will provide a detailed overview of pricing and information per the request you submit.